Offensive Tanz
Cooperation with DIE ETAGE
How we integrate the focus "young audiences" in the contemporary dance curriculum
Florian Bilbao is a dancer, choreographer and educator. He has been living and working in Berlin since 2002, producing pieces, giving courses in schools and moving as an artist at the interface of dance and education. In the course of his production "fly & fall", which is aimed at a very young audience from 2 years and which has now been performed almost 100 times in eight European countries, his view of his art has evolved:
"Being confronted with young audiences has taught me a lot personally," Bilbao says. "I've become aware of the responsibility I have as a creator to give children their first encounter with my art, and I've learned to transform my often complex artistic questions into a simple, accessible, yet profound essence that is consistent with my artistic approach."
As part of his work for Offensive Tanz, he now brings this perspective closer to dance students who are in their second or third year of training at ETAGE – Schule der darstellenden Künste. Every two weeks he visits the young dancers and choreographers in the Kulturbrauerei and sensitizes them to a target group that is still little known.
"I want to open students' minds to the addressees of their art and counteract the navel-gazing and endless artistic gushing that often occurs," he says.
First, Bilbao goes on a journey of discovery with the students, shows them videos, visits plays for young audiences and gives theoretical input. This is followed by independent artistic engagement with the young target group through small experimental formats and, finally, confrontation with young audiences through the involvement of school classes.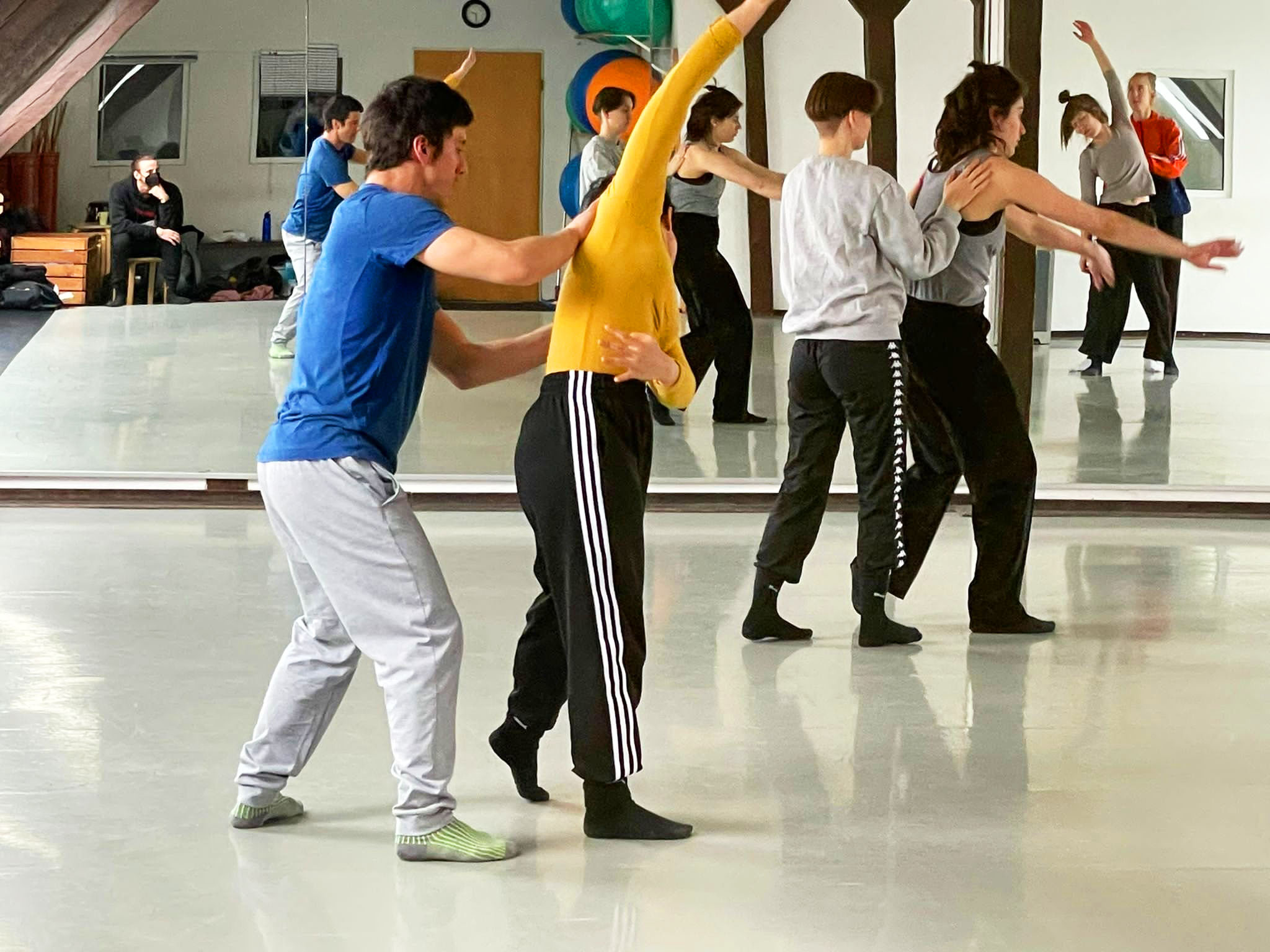 The intention is not to train students as choreographers specifically for young audiences, but to give them the opportunity to view their artistic practice more consciously and carefully through the prism of young audiences:
"I am convinced that every artist has a duty to awaken the childlike gaze in everyone. The focus on young audiences should give ETAGE students tools to open the spectrum of reception of their art. I'm not thinking of dance for young audiences, but dance for all audiences."
The project, which will run until 2023, is funded by TANZPAKT RECONNECT funds.