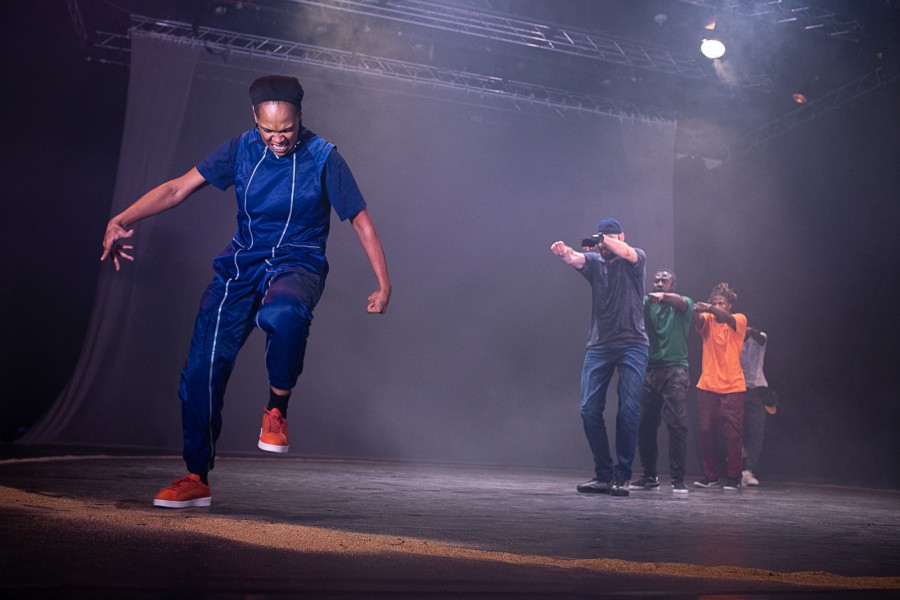 © René Löffler
Dance Piece (on tour)
A Human Race. The Rite of Krump
Grichka Caruge & TANZKOMPLIZEN
–
La Villette (Paris)
Time

Location

La Villette (Paris)

Duration

01:00:00 h

Age

11+
A Human Race. The Rite of Krump
Igor Stravinsky's "Le Sacre du Printemps" is a key work of the 20th century. After the scandal at its premiere in 1913, it is still one of the most uncompromisingly modern works today and is considered a challenge for choreographers. "Sacre" breaks with listening habits and outdated traditions, the piece leaves no one cold.
"Krump may look spectacular, but in reality it's all about feeling something. Krump puts emotion before every movement. With Krump, character expression is imperative, otherwise the character loses its essence." (Grichka Caruge)
Artists
Choreography 

Grichka Caruge

Dance 

Luka Austin, Solomon Quaynoo, Rochdi Alexander Schmitt, Mark Sheats, Émilie Ouedraogo Spencer

Dramaturgy 

Livia Patrizi
Staff
Production Management 

Carola Söllner

Stage and Costumes 

Silvia Albarella

Technical Direction/Light 

Martin Pilz

Light Design 

Arnaud Poumarat
A production by TANZKOMPLIZEN in the context of Offensive Tanz für junges Publikum Berlin, in cooperation with Cie Art-Track (F).